The land of fire and ice lives up to its name once more: on March 19, 2021, a volcanic eruption started in Fagradalsfjall/Geldingadalur on the Reykjanes peninsula. The eruption is about 40km away from Reykjavik, but no harm is to be expected, as this is only a small eruption compared to the eruption of Eyjafjallajokull in 2011, and seismometers are not recording much turbulence, so travellers do not have to expect any restrictions.

In fact, the eruption is beautiful to watch, and you can follow a live stream. Like with all volcanic eruptions, scientists can never know for sure how they proceed or how long they last, however, this one is expected to last for only a short time, as the volcanic activity has already decreased.

Update (April 6): two new fissures opened up at the Icelandic volcano! Watch this amazing video of the red lava river at dusk.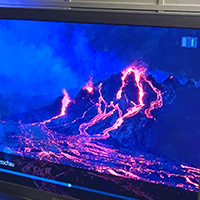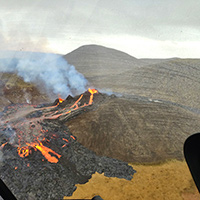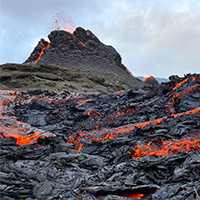 ---